We believe that providing high quality service is easiest when the customer can direct their request straight to the provider. That's why we created this platform, where you can find a tutor who understands your needs. Moreover, our service is safe for your budget, since you pay for the order in parts, when you are satisfied with each of them. Place an order right now, stay in touch with your tutor and keep track of the order progress!
Here's how you can get a paper written for you: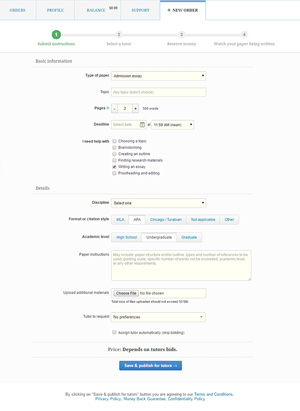 1

Place your order

Fill out the order form to let our tutors know what you require. No payments are needed at this stage.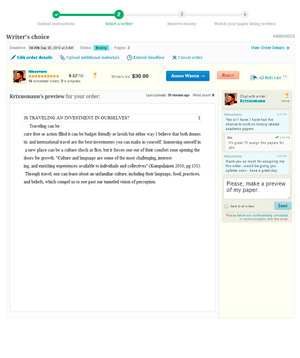 2

Chat with the tutors

Discuss your instructions with the tutors who apply and get a preview of your order. Get to know their educational experience before you make your final decision.
3

Choose the tutor

Now that you've gathered all relevant information about the tutor, you can make your final decision and assign the most suitable one.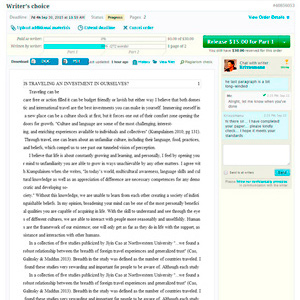 4

Control the writing process

As the order is in progress, check on the tutors work, and ask for revisions, if needed. Help the tutor understand your requirements.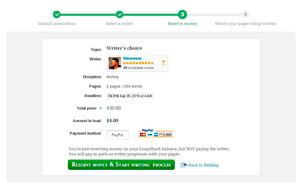 5

Pay for the order

Pay for each approved part until the order is finished.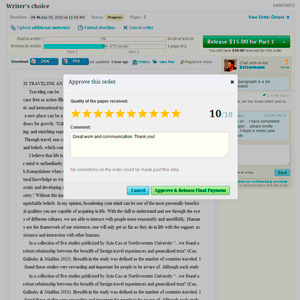 6

Assess your tutor

Once everything is completed, mark the tutor's work. Your feedback is important!
<
>